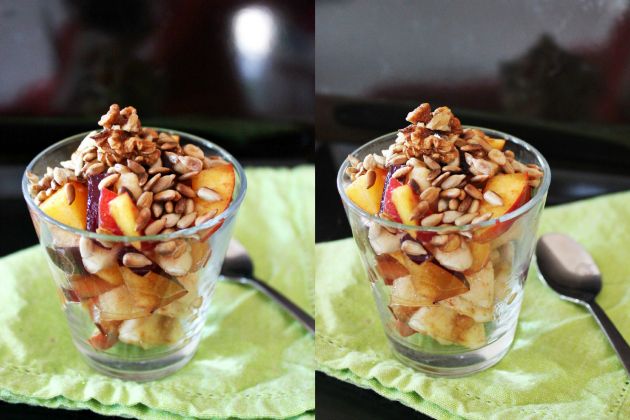 This is one of my favorite things to eat during the summer. And whenever I think of summer and what it tastes like I think of this. It's super easy to make and just delicious! Yum!
// 2 tablespoons sunflower seeds
// a couple of walnuts
// cinnamon
Start by slowly roasting the sunflower seeds (without any butter or oil) in a pan. I usually do this on low to medium heat so they aren't just roasted on one side but on both. Cut all fruits into small to medium sized pieces and slices.
Put them all in a bowl and add as much cinnamon as you like. Fill it into small jars or glasses and top it off with sunflower seeds and a couple of walnuts on top.
Yay for things that taste like summer and make our heart sing....